The Arts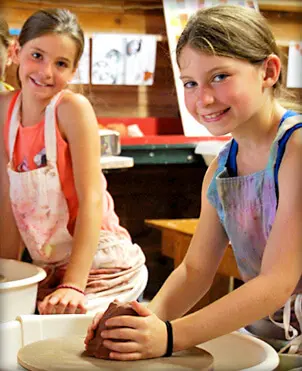 Arts and Crafts
We've stocked our Arts and Crafts Cabin with all of the materials necessary for our campers to express their creativity through painting, drawing, beading and bracelet making, tie-dyeing, and ceramics. We're even more excited about some of the less conventional options our campers can explore under the guidance of our expert staff, such as candle-making, pillow-making, wood-working, and glass etching! Campers also have the opportunity to use the pottery wheel in our Ceramics Studio to create bowls, plates, and free-form sculptures. The Arts and Crafts program is also excited to offer campers access to our fully functioning Woodshop, where they can design and build a variety of items.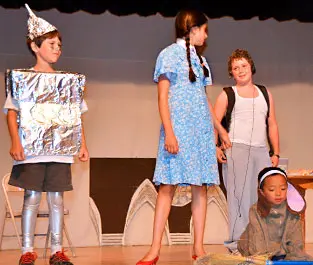 Theater and Performing Arts
Camp Robin Hood is home to a vibrant performing arts program. Whether they are rehearsing a dramatic monologue in our 500-seat playhouse, practicing the Viennese Waltz in our indoor dance and yoga studio, or practicing with their band for one of our talent shows, our campers never have to look far to find productive ways to engage their creativity at Robin Hood. Campers also have the opportunity to work backstage on set-design, costumes, and lighting.