Individual Sports
Tennis
We take special pride in our Tennis Program. We work with our campers on all of the tennis basics, including stroke development, serving, and volleying. For more advanced campers, we also offer instruction in match play strategy and conditioning. [Private lessons are also available at Camp Robin Hood for an additional fee.]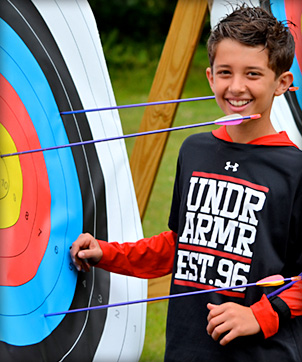 Archery
Camp Robin Hood's archery program takes full advantage of the largest and flattest camp archery range in New England. We seek to accommodate all of our campers with an interest in archery, with sixteen full-sized targets that range in distance from five to seventy meters. The head of our program receives coaching training from the USA Olympic Archery Coach and USA Archery Elite Coaches, and teaches the modern "NTS" style of shooting that you've probably seen in "The Hunger Games" films! Each summer we proudly host the Robin Hood Invitational Archery Tournament, which is the largest and longest-running camp archery tournament in the region. We cater equally to archers of all experience-levels and abilities, including archers shooting for recreation and those shooting in competition. We are well supplied with a large selection of recurve bows, but campers are also more than welcome to bring their own archery equipment to camp!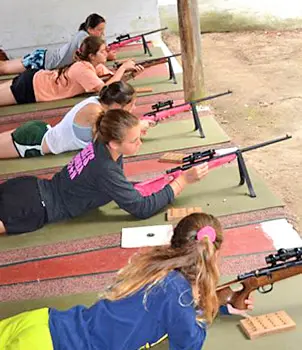 Riflery
At Robin Hood, safety is our number one priority. Our seven-lane, fifty-foot rifle range is set securely in its own small area of camp, featuring a thirty-foot backstop and surrounded on all side by embankments. The head of our program has over thirty years of experience teaching basic firearm safety, in addition to his many years of experience as a shooting instructor. We use high-quality, German and American-made rifles, and teach both four-position bulls-eye and light rifle shooting programs. In addition to basic shooting instruction, we offer small-group Intensive programs for shooters of all ages and abilities looking to hone their skills at the range.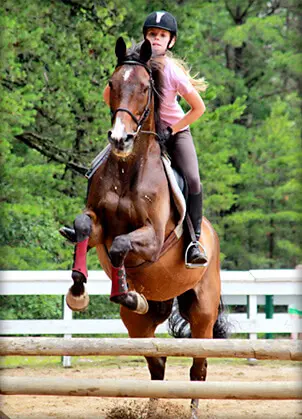 Riding
For those of our campers interested in riding, we have a thirteen-horse stable, four riding rings, and nearly twenty miles of local riding trails. Diane Morath, our Head of Riding, has over thirty years of riding and teaching experience, as well as numerous British Horse Society certifications.