Team Sports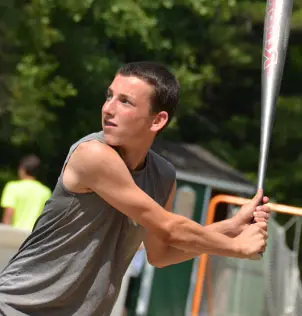 We emphasize Instruction and Participation in our Team Sports.  Our Team Sports Specialty Staff focus on teaching the rules and fundamentals of each sport, while creating an environment that makes it fun and inviting for each camper to participate, regardless of their skill or ability.  Activity Periods normally include a brief discussion of rules, clinics and drills followed by a friendly game.  We do believe it is important to introduce competition to each camper as long as it is done in a positive and friendly atmosphere.  These friendly group games also prepare the campers for our spirited Color-War which is a highlight of the summer for many kids.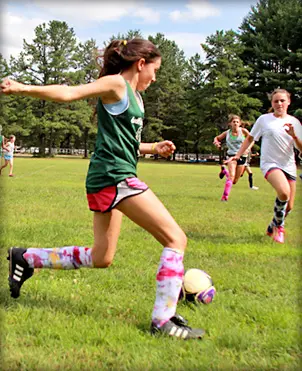 For those campers wanting more competition, we compete against our fellow camps in the Lakes Region in every sport and many activities (Horseback Riding, Dance, Gymnastics).  We participate in age-based Tournaments and Play-Days where a group will go to a fellow camp and compete in a days worth of activities.
For the campers seeking even more competition, we compete in local events when available such as USTA Tennis Tournaments in Portland, ME.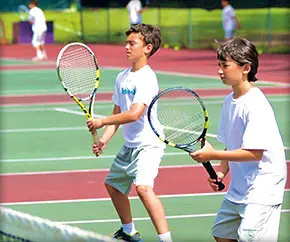 Team Sports We Offer:
• Basketball
• Soccer
• Lacrosse
• Flag-Football
• Baseball

• Softball
• Field Hockey
• Street Hockey
• Volleyball
• Ice Hockey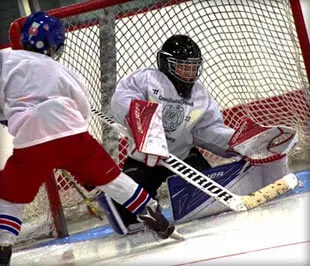 Ice Hockey
Robin Hood's Ice Hockey Program is designed for experienced hockey players of all ages. Each hockey period consists of a combination of skills, drills, and game play. We also have offer ice speed/agility training. Campers have the opportunity to get on the ice at least once per week. It is our goal that each camper will have an experience that not only will be fun but also help them develop into the player they hope to someday be. Private and team opportunities available.

Learn about our exclusive one-week Hockey Camp >