Meet Our Leadership
Since the 1940's, Camp Robin Hood has been owned and directed by former campers. We are proud to continue that nearly seventy-five year tradition. With more than 150 combined summers at Camp Robin Hood, our Leadership Team understands the unique responsibility of preserving the Robin Hood experience that shaped us each as individuals, and we are dedicated entirely toward providing that same experience for our campers.
Richard Woodstein - OWNER/DIRECTOR
Richard—known at camp as "Woody"—began his Robin Hood career in 1973 as a Juggler, closely followed by his younger brother. Woody's directorship marks the culmination of a development from camper, to counselor, to Group Leader, to Color War Captain. As a camper, he spent his Lancer summer under the guidance of current Head Counselor Chuck Illig. He worked on staff with David Solomon in the 1980's and eventually became owner of Camp Robin Hood along with him in 2004. Following 15 years as co-director he has taken on the full-time role of year-round director in 2018. The love for Camp Robin Hood runs deep in the Woodstein family. Woody's two sons, David and Aaron, each spent 12 summers at camp, first as campers then staff members. His daughter Sarah began as a camper in 2005 progressed into staff and is now a Group Leader entering her 14th summer.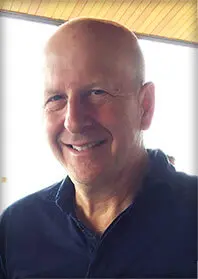 David Solomon - OWNER
David—known at camp as "Sol"—came to Camp Robin Hood in 1969. Sol inherited his love of camp from his father and uncle. Joined later by his two brothers, Sol spent his summers at Robin Hood first as a camper, then counselor, then Color War Captain, and then as Program Director which culminated in ownership of Camp Robin Hood in 2004 along with Woody. His two daughters are both camp alumnae - following in their father's footsteps Carrie won 'The Big Cup' and Katie was a Staff Color War Captain.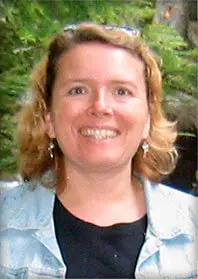 Michelle Brockmann – ASSISTANT DIRECTOR
Michelle has been at Robin Hood since 1990. She started off her career here as a waterski instructor and transitioned to a (drier) role in our administration. Michelle is now a full-time employee of CRH assisting Woody with year-round operations. Michelle met her husband Jeremy at camp and her children have spent every summer of their lives here. Her son Mikey has been a camper, a group leader and most recently a color war captain. Her daughter Julie has been a camper for many years and just finished her first summer as a counselor here as well. Michelle has been in the field of education for many years and enjoys using her teaching and listening skills to help train our staff and support them throughout the summer. She has a warm nature that makes her approachable to campers and staff alike. Michelle loves her role as "camp mom" and always has time for whoever appears at her desk or in her path!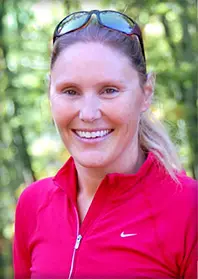 Diane Morath - PARENT/STAFF RELATIONS & BUSINESS MANAGER
Originally from the UK, Diane began her summers at Camp Robin Hood in 1993. She holds a BA Honors Degree in Business & Sports Management and in 1997 she moved across the Atlantic to join us year round as a part of our Leadership Team. Diane manages the day to day operations of our off season office, working closely with our parents and staff alike and making sure everything is in place for a safe and fun-filled summer. During the summer Diane continues to work closely with our parents and staff, but also puts her many years of riding /teaching experience and numerous British Horse Society certifications to work as the Director of our Riding Program.
Chuck Illig - HEAD COUNSELOR
Chuck came to camp in 1965 and never left. Over 50 years later he is a living, breathing history of all things Robin Hood. After thirty-seven years as an educator, Chuck retired from teaching and moved up to New Hampshire year round—only twenty minutes away from camp. His love for Camp Robin Hood is an inspiration and guide for our leadership team, our campers, and our staff. The summer at Camp Robin Hood doesn't start until Chuck himself personally welcomes our campers on opening day.
Lizz Ward - OFFICE MANAGER & SOCIAL MEDIA
Lizz came to Camp Robin Hood in 2010 and since then has escaped the heat of Florida to spend her summers in the Realm. She has held several positions at camp although she is best known as our former infirmary administrator. She now works full time in our office handling day to day operations and managing our social media. Prior to Robin Hood Lizz worked with special needs high school students. Her son Logan attends Camp Robin Hood and her older son Aaron is now camp alumnus. Her husband Shane has also worked for camp and still visits several times a summer.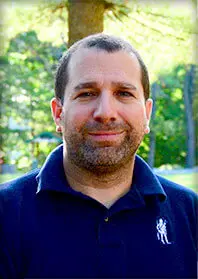 Scott Rimer - ATHLETIC DIRECTOR AND OUT OF CAMP PROGRAM DIRECTOR
Scott has been in the Realm since 2016. Prior to that, he spent 20 summers in the administration at a camp in the Berkshires in Massachusetts. Scott is the Director of Athletics and Staffing and he also plans and coordinates all out of camp trips including the excursions here at Robin Hood. Scott can usually be found on the upper basketball court helping out or at his desk beside Chuck in the back office. While not at camp, Scott is a Physical Education teacher and basketball coach in Ohio.