Meet Our Leadership
Since the 1940's, Camp Robin Hood has been owned and directed by men and women who began here as campers. We are proud to continue that nearly seventy-five year tradition. With more than 250 combined summers at Camp Robin Hood, our Leadership Team understands the unique responsibility of preserving the Robin Hood experience that shaped us each as individuals, and we are dedicated entirely toward providing that same experience for our campers.
David Cole - OWNER/DIRECTOR
David—known at camp as "DC"—began his Robin Hood career alongside his brother in 1977 as a Junior Camper, following in the footsteps of both his father and uncle, who attended Camp Robin Hood in the 1940's. David's progression from camper, to counselor, to Group Leader, to Color War Captain, was capped off in 2004, when he became an owner and director of camp. In addition to his responsibilities as camp director, DC acts as the head of the tennis program at Camp Robin Hood—a position he prepares for during the off-season while working as a high school tennis coach in Cleveland, OH. His wife Jamie and daughters Lauren and Elizabeth have enjoyed over ten summers at camp.
Richard Woodstein - OWNER/DIRECTOR
Richard—known at camp as "Woody"—began his Robin Hood career in 1973 as a Juggler, closely followed by his younger brother. Like David, Woody's directorship marks the culmination of a development from camper, to counselor, to Group Leader, to Color War Captain. He worked on staff with both David Cole and David Solomon in the 1980's, and as a camper spent his Lancer summer under the guidance of current Head Counselor Chuck Illig. The love for Camp Robin Hood runs deep in the Woodstein family. Woody's two sons, David and Aaron, both attended Camp Robin Hood as campers and worked on the staff for over eleven years. His daughter Sarah has attended camp since 2005.
David Solomon - Owner
David—known at camp as "Sol"—came to Camp Robin Hood in 1969. Like David Cole, Sol inherited his love of camp from his father and uncle. Joined later by his two brothers, Sol spent his summers at Robin Hood first as a camper, then as a counselor, and then as Program Director. His two daughters, Carrie and Katie, are both Camp Robin Hood alumni.
Chuck Illig - HEAD COUNSELOR
Chuck came to camp in 1965 and never left. Almost fifty-years later, he is a living, breathing history of all things Robin Hood. After thirty-seven years as an educator, Chuck retired from teaching and moved up to New Hampshire year round—only twenty minutes away from camp. His love for Camp Robin Hood is an inspiration and guide for our leadership team, our campers, and our staff. The summer at Camp Robin Hood doesn't start until Chuck himself personally welcomes our campers on opening day.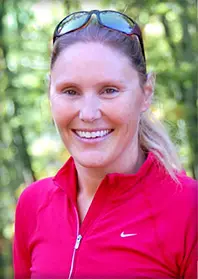 Diane Morath - HEAD OF RIDING AND OFF-SEASON OFFICE MANAGER
Diane arrived at Camp Robin Hood in 1993. During the summer, Diane puts her over thirty years of experience and numerous British Horse Society certifications to work as the head of our Riding Program. During the off-season, Diane lives at camp working as our office manager, making sure everything is in place for a safe and fun-filled summer.
Michelle Brockman – ASSISTANT DIRECTOR
Michelle has been at Camp Robin Hood since 1990. She began her time at a camp as a water-ski boat driver, but has since taken on a (drier) role as the head of our camp office. As fate would have it, she met her husband while working at Camp Robin Hood, and her two children, Mickey and Julia, have grown up before the eyes of our Robin Hood family. Like so many other members of our camp leadership team, Michelle brings her experience as both a parent and educator to camp each summer. Her desk is always open to our campers and staff.