Meet Our Leadership
Since the 1940's, Camp Robin Hood has been owned and directed by former campers. We are proud to continue that nearly seventy-five year tradition. With more than 250 combined summers at Camp Robin Hood, our Leadership Team understands the unique responsibility of preserving the Robin Hood experience that shaped us each as individuals, and we are dedicated entirely toward providing that same experience for our campers.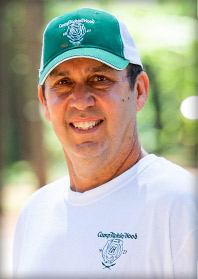 Richard Woodstein - OWNER/DIRECTOR
Richard—known at camp as "Woody"—began his Robin Hood career in 1973 and has had every experience at camp you can imagine! Woody's directorship marks the culmination of a development from camper to counselor then Group Leader to Color War Captain. He even got a chance to meet and learn from current Head Counselor Chuck Illig as a camper in the 1977 Lancer group, truly making the leadership team today deeply connected.
In the 1980's, Woody worked on staff with David Solomon and in 2004 the two became owners of Camp Robin Hood. In 2018, after 15 years as co-director, Woody became the full-time, year-round director of camp. Prior to becoming an owner of camp he spent 5 years wearing his parent hat on Visiting Day, seeing first hand how camp continued to positively impact the lives of his kids and others in the early 2000s. Woody is passionate about providing kids today with the best summer camp experience and giving them unique opportunities disconnected from technology.
Attending and working at Camp Robin Hood has been a family affair for the Woodstein's! In 1974, Woody's brother joined him as a camper. Woody's sons, David and Aaron, each spent 12 summers at camp, first as campers then staff members. His daughter Sarah also spent 10 years as a camper followed by time as a group leader and color war captain.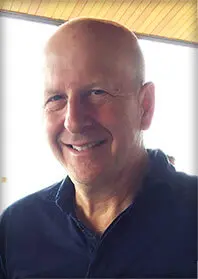 David Solomon - OWNER
David—known at camp as "Sol"—came to Camp Robin Hood in 1969. He inherited his love of camp from his father and uncle who attended Robin Hood in the 1950's. Like Woody, Sol spent many summers at Robin Hood during his youth first as a camper to a counselor, becoming a Color War Captain, and then as Program Director which culminated in ownership of Camp Robin Hood in 2004 along with Woody. Every summer you can find Sol out on the fields during Green & White cheering on each camper to do their best!
The Solomon family history is deeply connected to their love of camp! Sol's two brothers also attended camp with him as kids and more recently his two daughters, Carrie and Katie, attended as campers. Following in their father's footsteps - Carrie won 'The Big Cup' and Katie went on to become a staff member and Color War Captain.
Chuck Illig - HEAD COUNSELOR
Chuck came to camp in 1965 and never left. Over 50 years later he is a living, breathing history of all things Robin Hood. After thirty-seven years as an educator, Chuck retired from teaching and moved up to New Hampshire year round—only twenty minutes away from camp. His love for Camp Robin Hood is an inspiration and guide for our leadership team, our campers, and our staff. The summer at Camp Robin Hood doesn't start until Chuck himself personally welcomes our campers on opening day.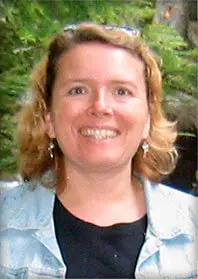 Michelle Brockmann – ASSOCIATE DIRECTOR
Michelle has been at Robin Hood since 1990. She started off her career here as a waterski instructor and transitioned to a (drier) role in our administration. Michelle is a full-time employee of CRH assisting Woody with year-round operations. Michelle met her husband Jeremy at camp and her children have spent every summer of their lives here. Her son Mikey and her daughter Julie have been campers, group leaders and color war captains. Michelle has been in the field of education for many years and enjoys using her teaching and listening skills to help train our staff and support them throughout the summer. Michelle loves her role as "camp mom" and always has time for whomever appears at her desk or in her path!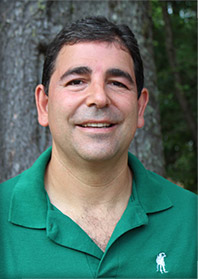 Peter Corbin - HEAD OF BOYS CAMP
Peter received his Master of Education and Master of Arts degrees from Columbia Teachers College specializing in counseling and a Bachelor of Arts from Lehigh University majoring in psychology. Peter previously spent time at Camp Robin Hood as a Group Leader and Program Director. Peter is also the founding director of Corbin's Crusaders, an after school program in New York City.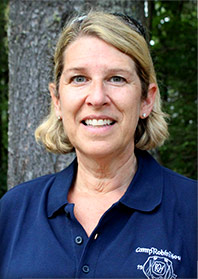 Wendy Corbin - HEAD OF GIRLS CAMP
Wendy attended and worked at Camp Hiawatha, Robin Hood's former sister camp. Most recently she worked with her husband Peter as a Camp Director at Corbin's Crusaders. She has also been the director of the Children's Division at Ford Models Inc. Wendy brings many years of summer camp experience and is excited to share the magic of Robin Hood with her twin boys who are also staff members.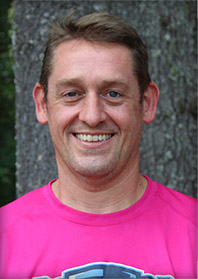 Rick Lowe - DIRECTOR OF OPERATIONS
After receiving his college degree in business and sports management, Rick traveled the world from his native England to compete in and coach international lacrosse. Rick previously worked at Camp Robin Hood for 10 Years as a Group Leader. Rick works closely alongside Peter and Wendy at Corbin's Crusaders having been with them since its inception. Rick and his wife, Lisa, have three children and his experience and fun-loving attitude make him a valuable member of the Robin Hood administrative team.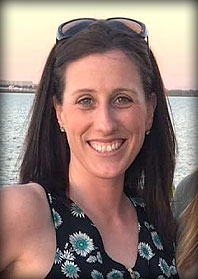 Kathryn Ferry - YEAR-ROUND OFFICE MANAGER
Kat earned a degree in Early Childhood and Curriculum Studies from Sunderland University in England. She then came to the United States to spend a summer working as an equestrian specialist at a camp in Western New York - and she decided to stay and make her career in camping. Originally from the North East of England she now calls Buffalo her home. After her camp closed down in 2020 Kat joined our team here at Robin Hood. Kat handles everything that happens in the hub of camp - the office. When Kat isn't at her desk you will find her at the stables spending time with the horses and helping out in any way that she can. Her dog Sully has also joined the CRH family - he enjoys long walks and swimming in the lake! In the off-season Kat continues to run the office, works with parents and generally keeps things running smoothly.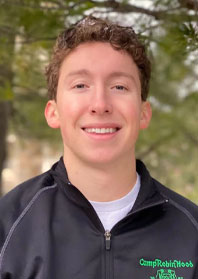 Tyler Rodin - PROGRAM DIRECTOR
Ty is the newest - and youngest - addition to the Robin Hood administrative team. Ty will be graduating from the University of Michigan with a BA in Sociology: Law, Justice, & Social Change this May at which point he will be working with us full-time from the Chicago office. He first came to Robin Hood as a Group Leader in the summer of 2020 and "was instantly captivated by the experience". Ty is a natural! Before coming to us he worked as a day camp counselor in Arizona from 2014-2019 and was in charge of a classroom full of 5-year-olds. When he is not busy completing course work for his degree, you can find him in the intramural building playing basketball, on Spotify listening to country music, or in The Big House cheering on Michigan Football. This summer Ty will be in charge of the daily schedule and will be outside interacting with our campers and specialty counselors making certain all aspects of camp are running smoothly.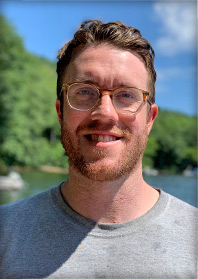 Sam Jonas - BOYS CAMP STAFF LIAISON
Sam first came to camp in the year 2000 as a camper and seemingly left the realm for good in 2014 after 7 years on staff and as a Color War Captain. Sam couldn't stay away and returned as Head of Boys Camp. He looks forward to continually building upon the relationships that he has made throughout his 15+ year career at Robin Hood. Sam wants to use his skills as a 4th grade educator to make staff training as approachable as possible. His real passion however is to help nurture and support all the valuable relationships and friendships that every camper deserves when they first step into the Realm!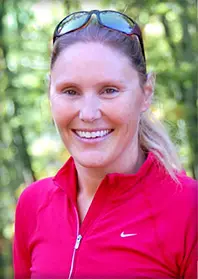 Diane Morath - PARENT/STAFF RELATIONS & BUSINESS MANAGER
Originally from the UK, Diane began her summers at Camp Robin Hood in 1993. She holds a BA Honors Degree in Business & Sports Management and in 1997 she moved across the Atlantic to join us year round as a part of our Leadership Team. Diane manages the day to day operations of our off season office, working closely with our parents and staff alike and making sure everything is in place for a safe and fun-filled summer. During the summer Diane continues to work closely with our parents and staff, but also puts her many years of riding /teaching experience and numerous British Horse Society certifications to work as the Director of our Riding Program.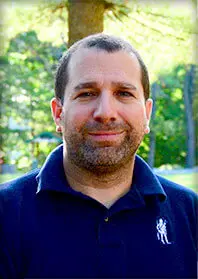 Scott Rimer - ATHLETIC DIRECTOR AND OUT OF CAMP PROGRAM DIRECTOR
Scott has been in the Realm since 2016. Prior to that, he spent 20 summers in the administration at a camp in the Berkshires in Massachusetts. Scott is the Director of Athletics and Staffing and he also plans and coordinates all out of camp trips including the excursions here at Robin Hood. Scott can usually be found on the upper basketball court helping out or at his desk beside Chuck in the back office. While not at camp, Scott is a Physical Education teacher and basketball coach in Ohio.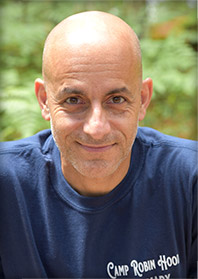 Arash Babaoff - MEDICAL DIRECTOR
Arash is a board certified pediatrician with a certificate in tropical medicine. During his 25 years at Cincinnati Children's Hospital he worked as an adolescent medicine specialist, studied epidemiology, and worked for 20 years in the division of emergency medicine as well as 13 years in transport medicine. His love of all things camp spans back to his college days as a camp counselor and outdoor trip leader. He has served as a camp physician at sports camps and medical specialty camps for over two decades. He has volunteered for over 60 international medical missions on five continents since 2001.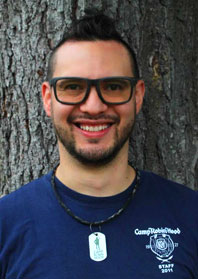 Yensi Rivas - EXECUTIVE CHEF
Yensi has been an integral member of the Camp Robin Hood family for many years now. He worked in our kitchen under the tutelage of former executive chef Nicky Boehm. He enjoyed his time working in the kitchen and his passion for cooking was born! He subsequently went to culinary school and is now Camp Robin Hood's executive chef and kitchen manager. If you want to learn how to make the best quesadilla on earth Yensi has a YouTube video that he created during the pandemic for our campers and our staff! Try it, you will love it!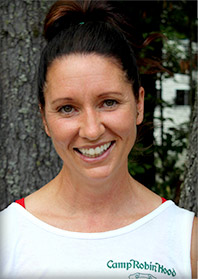 Andrea Van Horn - WATERFRONT DIRECTOR
Andrea Van Horn is in charge of all waterfront activities here at the Realm. When she is not moonlighting as a lifeguard, swim instructor, and skipper, she spends most of her time teaching 6th grade at North Andover Middle School in Massachusetts, where she has been for 19 years. Her afternoons are filled with coaching NABC field hockey, 2 seasons of track at North Andover High School, and chasing after her 3 children.