Camp Robin Hood: The premiere New Hampshire summer camp for over 400 boys and girls ages 7- 16 offers:
PAID INTERNSHIPS
How we elevate your game!
ROOM & BOARD, TRAVEL INCLUDED Staff members have the opportunity to work under and learn from our extremely talented leadership team and head coaches. This opportunity is a great resumé builder for those majoring in education, business, physical education, psychology, outdoor and recreation fields of study. Given the structure of our program, many schools work with us to qualify for Internship Hours/Credits. Internships include some of the below: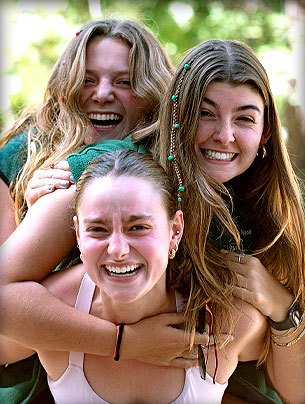 Education
Sport Management
Outdoor Recreation
Marketing
Coaching
Nursing
Counseling
Kinesiology
Psychology
Digital Media
Photography/Videography
Teamwork: experience what being a part of the Robin Hood family feels like. Be inspired by your leaders, encouraged and cheered on by your fellow counselors and even dance at the meals!
There is no greater responsibility than caring for other people's children. Challenge yourself to influence children to become their best selves. At Robin Hood, our motto is "come for a summer, stay for a lifetime." If you come for a summer, the connections and networking opportunities will stay with you for a lifetime as our leadership team consisting of 275 Robin Hood summers will assist you in achieving your occupational goals.