2023 Hockey Camp
Sunday, August 13 - Thursday, August 17, 2023
$1,500 USD / $2,000 CAN
High School and Travel Hockey Players Ages 14-17 • SPACE IS LIMITED!
Enroll Now
Offering experienced hockey players an opportunity to
take advantage of the BEST OF BOTH WORLDS:
A 5-day experience for High School aged hockey players looking to prepare for the upcoming season in an environment like no other. Athletes build relationships, develop skill, and hone leadership skills in a picturesque setting in New Hampshire. Off the ice, athletes participate in hiking, swimming, theatre productions, reflections - All coupled with 2 hours of ice time per day.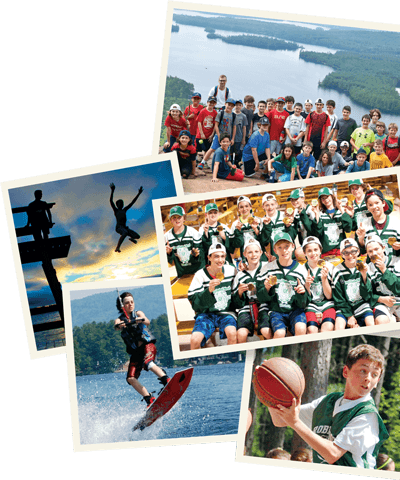 We are taking student athletes out of the technology driven world and into an environment where vulnerability, communication, respect, and trust gain value. They will be challenged in competitions and sports that they do not normally play and encouraged to step outside of their comfort zones on and off the ice.
• Chaperoned Flights from Chicago
*Airfare not included.
• 2 hours of Ice Time Each Day
• Unique Nature-based Off-Ice Training
• All Inclusive TuitionAccommodations, Meals, Ice Time, Coaching, and ALL CAMP ACTIVITIES!!
Our ELITE COACHING STAFF puts players through intensive training and drills while also helping athletes to strengthen their mental game.
Meet Our Head Coaches!
Spencer Montgomery - Hockey Director and Head Coach at St Ignatius College Prep
Jeff Rogers - Associate Head Coach at St Ignatius College Prep
Matt Smith - Video Coach Buffalo Sabres
Matt Utaski - University of Wisconsin player and Winnipeg Jets draft pick